Damas hires PwC to probe transactions by former CEO
DUBAI, Oct 15 (Reuters) - Dubai jewellery group Damas International Ltd DAMAS.DI has appointed PricewaterhouseCoopers (PWC) to examine unauthorised transactions by its former chief executive, which lead to his resignation earlier this week.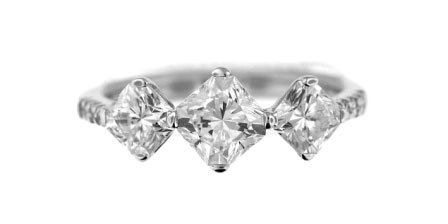 Photo: www.damasjewel.com
On Monday 12 October, Dubai Nasdaq-listed Damas said it had appointed Hisham Ashour, formerly deputy CEO, to take over from Tawhid Abdulla after "unauthorized transactions" worth nearly $165 million were uncovered.
However, Tawhid Abdulla told Reuters on Tuesday 13 October that he was not involved in the transactions.
"The appointment of PricewaterhouseCoopers (PWC) follows the formation of a separate committee, by the Board of Directors, to examine these transactions in detail. The committee consists of Chairman Tawfique Abdulla, and two non-executive directors," a company statement said on Thursday 15 October.
The committee is also in the process of finalising the appointment of an international law firm to oversee and advise the committee and board of directors on ongoing corporate governance, it added.
Tawfique Abdulla, Tawhid's brother, was now managing director on a "day-to-day" basis.
Damas said the Abdulla brothers, who own more than 50 percent of Damas shares, had agreed to repay money involved in the transactions. No more details were given.
"The Abdulla family is fully committed to repaying, in cash, all of the transactions and we have more than enough assets to achieve this," said Tawfique Abdulla in a statement on Tuesday 13 October.
"The focus now is on cooperating with PWC so they can report their findings to the regulators, bringing clarity and reassurance to all of our stakeholders through the independent audit," he added.
Authorities in Dubai, an emirate of the United Arab Emirates that was hit badly by the global financial crisis, last year launched a campaign to improve business transparency.
A number of business and political figures have faced prosecution.
The world's key oil-exporting region has seen financial scandals in recent months that have highlighted problems in business practices and regulatory standards. (Reporting by Amena Bakr; Editing by Simon Jessop)
© Thomson Reuters 2022 All rights reserved.