Burberry CEO sees no benefit from consolidation
Published
today
Jun 8, 2009
LONDON (Reuters) - Consolidation amongst global luxury brands was unlikely to benefit industry players, the chief executive of Britain's Burberry Group Plc said on Monday 8 June.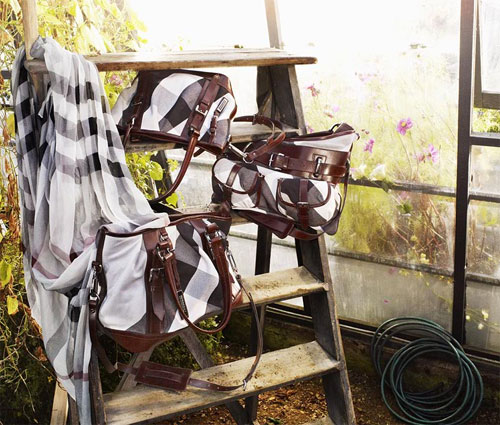 Burberry Women's Accessories Spring-Summer 2009
"What can they (suitors) give us that would drive greater shareholder value than what we're already doing with the brand, with the product?" asked Angela Ahrendts at the Reuters Global Luxury Summit in London. Burberry is periodically talked about as a possible bid target for luxury groups such as
Richemont
SA and LVMH.
"When I look at the big conglomerates in our industry and look at all the brands that have been acquired ... isn't it still the single brands that get the investment and those are the ones that are performing?
"Have there really been any brilliant stories with all of those smaller brands that were acquired in those portfolios? I don't know the value added to the industry," said Ahrendts.
She said it was healthier to have a broad range of luxury companies competing against each other to a diverse range of retail partners.
Chief Financial Officer Stacey Cartwright, added: "Our own philosophy is let's just concentrate on what we can control, get on with the job and not get distracted by some of that chatter that hits the markets from time to time."
Last month Burberry reported a 12.5 percent fall in 2008/09 profit and said it was planning for trading to remain tough.
Shares in Burberry, which have lost 22 percent of their value over the past year but have increased by 58 percent over the last three months, were down 7.5 pence at 391.5 pence at 1408 GMT (10:08 a.m. EDT), valuing the business at 1.76 billion pounds ($2.79 billion).
(For summit blog: blogs.reuters.com/summits/)
(Reporting by James Davey; Editing by Rupert Winchester)
© Thomson Reuters 2019 All rights reserved.