Children's Place names CEO
Dec 11 (Reuters) - Children's Place Retail Stores Inc (PLCE.O), which has gone without a permanent chief executive since 2007, named Jane Elfers as CEO, effective Jan. 4.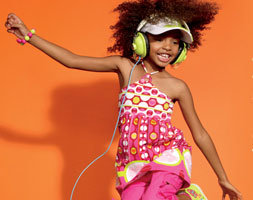 Children's Place Summer 2009
Chuck Crovitz, who has served as interim CEO since September 2007, will remain a member of the board.
Elfers joins from department store chain Lord and Taylor.
"We acknowledge Ms Elfers has a limited background in the specialty store sector, with its vertical sourcing, small box store format, and numerous store locations," Stifel Nicolaus analyst Richard Jaffe said in a note to clients.
However, the company has a strong team in place to support Elfers in her learning curve, he said.
In November, Children's Place had said it would appoint a permanent chief executive by the end of the year.
Shares of the Secaucus, New Jersey-based company were up 18 cents at $29.25 Friday 11 December morning on Nasdaq. (Reporting by Vidya Lakshmi in Bangalore; Editing by Ratul Ray Chaudhuri)
© Thomson Reuters 2022 All rights reserved.